New! Watch video of our Sunday Worship Services!

Click
here
or use the videos button directly underneath our logo.
HEALTH DAY
Saturday, October 22, 9:00am-12:00pm
Walmart Pharmacy will be at LKRC holding a flu shot
and pneumonia shot clinic, as well as blood pressure screening. No appointment necessary!

You must 18 years or older to receive a vaccination. Both vaccines may be given at the same time. Bring your insurance card (co-pay may be required).
NEAT Dinner
Thursday, October 27 at 4:30pm
Please RSVP by Monday, October 24.
Menu: Beef stew, applesauce, cottage cheese,
rolls, dessert, and beverages.
A freewill offering will be collected to help offset costs.

Enjoy a delicious dinner with friends. All are welcome!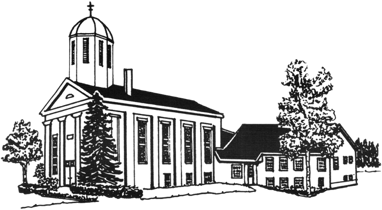 We hope that you'll join us for Sunday morning worship at 10:00am and for other fellowship and activities during the week. We've recently redefined the focus of our church's ministry:
Connecting with God
Community with others
Caring for the world
Lisha's Kill is a community in which we seek to know Jesus Christ and follow him in mission in our world. We offer a variety of opportunities for fellowship, personal growth, worship and service. As you browse our site, we hope that you'll find a place you can call home!
We pray that you will join us as we seek "joy in the journey" in relationship with God and one another.
In the grace and peace of Christ,

Pastor Lisa Vander Wal
Health Day: October 22 9:00am-12:00pm
NEAT Dinner: October 27 at 4:30pm
Lisha's Kill
Christian Preschool
For children ages 3 & 4

Registration is open for the
2016-17 school year
Monday/Wednesday/Friday
9:00am-12:00pm
Click here to learn more
Dear Friends,
Something you may not know about me is that I collect crosses. I have a number of cross necklaces: some set in silver, some in gold; some are delicate, others bold and chunky; some simple, some ornate; some come from my childhood, and others are recently purchased from places throughout the world to which I've traveled.
Other crosses in my collection adorn the walls and shelves of my home and office. One is surrounded by a butterfly, signifying the resurrection; another has a manger scene at its center, signifying that Jesus was born to die. I have a Crusader's cross known as a Cross of St. Andrew (who Christianized the Romanians in 100 A.D.), which our son brought me from Romania. Sitting below it on my office shelf is a pewter Shepherd's cross from Rome, depicting symbols of Jesus as the Good Shepherd. A cross on my desk I obtained in China, and the Mandarin words written upon it are from John 3:16 and 14:6: "I am the way, the truth and the life." There, too, is a wooden cross I received in Jerusalem as we walked the
Via Dolorosa,
the way of the cross.
So why do I tell you this? First, in order to emphasize that the cross is not our "personal property", and the church is not limited to our tiny corner of the globe. As I have traveled to many places in the world to meet with other Christians, I am constantly humbled to see that we do not have a corner on the truth of Jesus. Christians around the world are doing amazing gospel work, both in evangelism and social justice, and we can learn much from their work and witness.
Second, I write this to remind us that the cross and the empty tomb are still at the center of our faith. Just as the cross is front and center in our worship space, so we come to know the God whom we worship most completely through the cross. The cross reminds us that "God so loved the world that he gave his only Son that we might not perish but have eternal life." Therefore, we must resist making the Christian faith primarily about doctrines or moral imperatives, and instead speak about the love and grace of God.
Finally, the cross reminds us that God's love is suffering love. In the incarnation God came to us to be one with us, to suffer beyond what we will ever suffer, in order to be in relationship with us. This means that God is with us in
our
suffering and will never leave or forsake us.
September 11 is "Welcome Sunday" here at Lisha's Kill Reformed Church. It will be a time to come back if you've been gone awhile. It will also be a day in which we welcome several people as new members within our congregation. We will celebrate communion and then have fellowship around a "Welcome Brunch" in the Dining Hall following worship. It will be a time to hear about what will be happening in the coming months, and a time to learn opportunities for prayer, service, fellowship and outreach here at LKRC. Finally, this day will be a time to remember what God has done for us, both as individuals and as a church, and to commit ourselves to be a part of God's work and witness in this tiny corner of the world known as Lisha's Kill Reformed Church. We hope you'll invite a friend and join us.
The final cross in my collection is the wooden one I received along with my Doctor of Ministry degree from New Brunswick Theological Seminary in May. You will see it around my neck as I lead worship. It is a reminder to me that my ministry among you is centered in the cross of Jesus Christ. My prayer is that as we begin a new year of ministry here, we will all be people who witness to what God has done for us and will continue to do among us. To God be the glory!
Joyfully serving with you,
Pastor Lisa Vander Wal