New! Watch video of our Sunday Worship Services!

Click
here
or use the videos button directly underneath our logo.
Open AA Meetings
Wednesdays at 7:00pm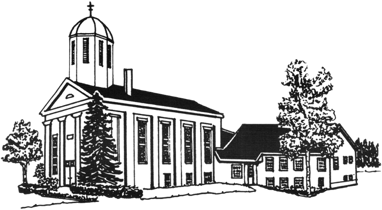 We hope that you'll join us for Sunday morning worship at 10:00am and for other fellowship and activities during the week. We've recently redefined the focus of our church's ministry:
Connecting with God
Community with others
Caring for the world
Lisha's Kill is a community in which we seek to know Jesus Christ and follow him in mission in our world. We offer a variety of opportunities for fellowship, personal growth, worship and service. As you browse our site, we hope that you'll find a place you can call home!
We pray that you will join us as we seek "joy in the journey" in relationship with God and one another.
In the grace and peace of Christ,

Pastor Lisa Vander Wal
Lisha's Kill
Christian Preschool
For children ages 3 & 4

Registration is open for the
2017-18 school year
Monday/Wednesday/Friday
9:00am-12:00pm
Click here to learn more
Dear Friends,

We are now (finally!) settling into the lazy, hazy days of summer. Personally, I attended and returned home from the meeting of the General Synod of the RCA in Holland, Michigan. By global standards, not far to travel, but still several hours on an airplane. Soon I will travel to the General Council meeting of the World Communion of Reformed Churches, in Leipzig, Germany, from June 26 - July 7. Delegates representing 80 million Reformed Christians from around the world will gather to worship, study, experience, deliberate and learn from God and each other. The council's theme is "Living God, Renew and Transform Us," a prayer that God will guide us in the way to live out our mission statement: "Called to Communion, Committed to Justice." Because I have been the chair of the General Council Planning Committee, I have been deeply involved in planning and praying for an event that will be meaningful and fruitful for Christ's kingdom. I ask for your prayers for safety as well as a good meeting and important outcomes.

As I reflect on these meetings, I have been thankful for the opportunities for global travel that my ecumenical work for the RCA has allowed me to experience. I am also reminded of the Dr. Seuss book titled Oh, the Places You'll Go. Here is an excerpt:
On and on you will hike, and I know you'll hike far and face up to your problems whatever they are. You'll get mixed up, of course, as you already know. You'll get mixed up with many strange birds as you go. So be sure when you step. Step with care and great tact and remember that Life's a Great Balancing Act. Just never forget to be dexterous and deft. And never mix up your right foot with your left. And will you succeed? Yes! You will, indeed! (98 and 3/4 percent guaranteed.) KID, YOU'LL MOVE MOUNTAINS! … you're off to Great Places! Today is your day! Your mountain is waiting. So …get on your way!
This book reminds me that no matter where we are in life, there are places that God is leading us. When we follow God's leading, there is no doubt that there will be challenges both large and small. Sometimes we will have problems and get a bit mixed up, at times with some "strange birds" who will be difficult to travel beside. But I'm reminded of Paul's words in Galatians 5: "For the entire law is fulfilled in keeping this command: 'Love your neighbor as yourself.' … So I say, walk by the Spirit … But the fruit of the Spirit is love, joy peace, patience, kindness, goodness, faithfulness, gentleness, and self-control. … Since we live by the Spirit, let us keep in step with the Spirit." And there are also Jesus' words to consider in Matthew 17: "If you have faith as small as a mustard seed, you can say to this mountain,' Move from here to there,' and it will move. Nothing will be impossible for you."
So, wherever you may travel this summer, go with the faith that God goes with you wherever you go. Trust that when God leads you, you will be equipped with every good gift to accomplish God's will. So keep in step with the Spirit.
Grace and peace,
Pastor Lisa Vander Wal