To view live video of our Sunday Worship Services,
click here
to visit us on Facebook.
(Once you've arrived at our Facebook page, click the Videos link on the left.)
Lisha's Kill Christian Preschool
Teacher's Aide Position Available
Part-time, hourly, paid position
Position includes paid holidays, sick/personal time and inclement weather days.
Minimum of a high school diploma, experience working with children preferred.
Contact the church office for more information.
NEAT DINNER
NEAT Dinners will not be held in June, July or August. The next NEAT Dinner will be held in September.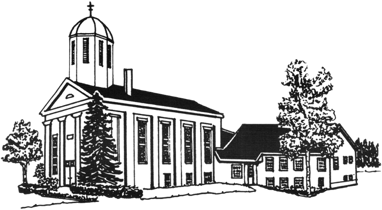 We hope that you'll join us for Sunday morning worship at 10:00am and for other fellowship and activities during the week. We've recently redefined the focus of our church's ministry:
Connecting with God
Community with others
Caring for the world
Lisha's Kill is a community in which we seek to know Jesus Christ and follow him in mission in our world. We offer a variety of opportunities for fellowship, personal growth, worship and service. As you browse our site, we hope that you'll find a place you can call home!
We pray that you will join us as we seek "joy in the journey" in relationship with God and one another.
In the grace and peace of Christ,

Pastor Lisa Vander Wal
Lisha's Kill
Christian Preschool
For children ages 3 & 4

Registration is open for the
2019-20 school year
Monday/Wednesday/Friday
9:00am-12:00pm
Click here to learn more
Pastor's Pondering for June
Dear Friend,

I am relatively certain that I am not alone in having a song get "stuck" in my head, one which has been playing in my car or sung in choir or worship. Sometimes these are pleasant experiences; at other times I would very much like for them to be replaced by something else.

But at this particular moment, a song which we will sing during our service this coming Communion Sunday is on my mind, entitled "Table of Plenty" by Daniel L. Schutte:
Refrain:
Come to the Feast of heaven and earth! Come to the table of plenty! God will provide for all that we need, here at the table of plenty.
O come and sit at my table where saints and sinners are friends. I wait to welcome the lost and lonely to share the cup of my love.
O come and eat without money; come and drink without price. My feast of gladness will feed your spirit with faith and fullness of life.
My read will ever sustain you through days of sorrow and woe. My wine will flow like a sea of gladness to flood the depths of your soul.
I love the image of a God of abundance who desires to sustain us through sorrowful and woeful days and to "flood the depths of your soul" with gladness. I say this because I observe that often people, even Christians, see God as a miserly God, a God of scarcity, who has to be wheedled out of everything we need. But the Scripture bears out the fact that God desires to give us everything we need to live out the Christian life with joy and fruitfulness.
I invite us all to remember and believe that God lovingly feeds us not only at the "table of plenty" in Communion, but also in the rest of our lives, both as individuals and as a congregation. We can trust this God to provide for all that we need and even more; this God will feed our spirits with faith and fullness of life.
As Ephesians 3 says, "Now to him who is able to do immeasurable more than all we ask or imagine, according to his power that is at work within us, to him be glory in the church and in Christ Jesus throughout all generations, for ever and ever! Amen."
Joyfully serving with you,

Pastor Lisa Vander Wal